BOX 52 ASSOCIATION INC.
BOSTON, MASSACHUSETTS
ORGANIZED TO PROMOTE FIRE PREVENTION AND EXTINGUISHMENT IN METROPOLITAN BOSTON
CELEBRATING 100 YEARS 1912-2012
UPDATED ON 6/22/2022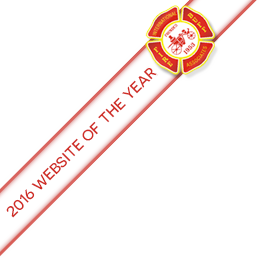 The Box 52 Association is proud to have member and Cambridge Assistant Chief Gerry Mahoney named as the 2016 Fire Buff of the Year and have the Box 52 Website named 2016 Website of the Year by the International Association of Fire Buffs.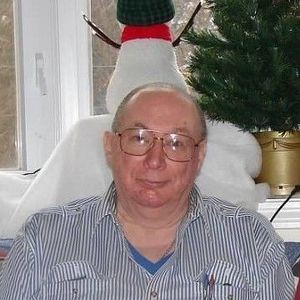 It is with deep regret that the officers and directors of the Box 52 Association announce the passing of Life Member William Burns, Jr. We apologize for just finding out about his passing in March. Bill was our #2 most senior member of the organization.
William Burns, Jr., longtime resident of Melrose, passed away on Tuesday, March 8, 2022 at Melrose-Wakefield Hospital. He was 84
Born in Melrose on June 2, 1937, Bill is the son of the late William and Rhoda (Hislop) Burns, Sr. He grew up in Melrose graduating from Melrose High School in 1955. He enlisted in the United States Navy and was Honorably Discharged after four years of service.
After his time in the Navy, Bill joined the Melrose Fire Department. Unfortunately, in those days, one couldn't have corrective lenses, so when he had to get glasses, he had to leave the department. He loved the fire department and maintained a close relationship with his friends there. Bill then went to work for the US Postal Service and retired after twenty-five years.
Bill was a quiet person who enjoyed reading, keeping up with his friends, and spending time with his cousin Mary Ellen and her family. He was also a member of The Box 52 Association.
Bill's kindness and dry sense of humor will be missed.
Bill was the loving cousin of Mary Ellen Faulconer and her late husband Herbert of Melrose. He is also survived by Mary Ellen's children; Herb Faulconer and his wife Debra of Nashua NH, Kathy Connolly and her husband Larry of Tewksbury, and Robert Faulconer and his wife Alison of Groton, and their children and grandchild.
Attention all members:
If you want to receive emails with the latest General Orders and the Line Box Newsletter, please keep the media staff informed when you change your email address. We have experienced many "bounce-back" emails because of members changing their email address and not informing us of this change. Please remember to contact Frank at CLICK FOR EMAIL when you change your email address so that you can stay up to date with the latest Box 52 information.
| | | |
| --- | --- | --- |
| FACEBOOK PAGE | Visit us on Facebook | |
| CURRENT GENERAL ORDERS | Download and read the latest General Orders | UPDATED 5/16/22 |
| PAST GENERAL ORDERS | Download and review past General Orders | |
| LINE BOX NEWS LETTER | Always a great read, check out the latest edition or past issues | 6/22/2022 |
| NEWS | Box 52 news and other tid bits | UPDATED 11/4/20 |
| SPECIAL FEATURES | Special Features including photos from our fantastic bus trips and the Toronto Firebuffs Newsletters | UPDATED 1/5/21 |
| BOSTON FIRE OF 1872 | Box 52, where the organization got its start | |
| IFBA CONSTITUTION/BYLAWS | International Fire Buffs Association Constitution and Bylaws (PDF File) | |
| SENIORITY LIST | List of Members in order of seniority | UPDATED 5/29/21 |
| IN MEMORIAM | List of members that are no longer with us, but will always be remembered | UPDATED 7/18/21 |
| CONTACT INFORMATION | Contact the officers of Box 52 | |
| LINKS | Links to our favorite sites | |

A Proud Member of the International Fire Buffs Association