BOX 52 ASSOCIATION INC.
BOSTON, MASSACHUSETTS
ORGANIZED TO PROMOTE FIRE PREVENTION AND EXTINGUISHMENT IN METROPOLITAN BOSTON
CELEBRATING 100 YEARS 1912-2012
UPDATED ON 10/17/17
It is with deep regret that we announce the passing of member Jim McGonagle's father Philip.
In lieu of flowers, contributions may be made in Philip's name to the James M. McGonagle II Scholarship Fund, C/O Brookline Bank, 430 High St., Medford, MA 02155.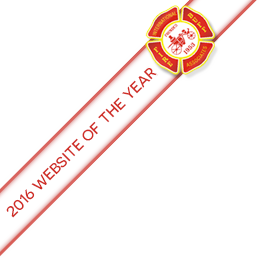 The Box 52 Association is proud to have member and Cambridge Assistant Chief Gerry Mahoney named as the 2016 Fire Buff of the Year and have the Box 52 Website named 2016 Website of the Year by the International Association of Fire Buffs.
Attention all members:
If you want to receive emails with the latest General Orders and the Line Box Newsletter, please keep the media staff informed when you change your email address. We have experienced many "bounce-back" emails because of members changing their email address and not informing us of this change. Please remember to contact Frank at CLICK FOR EMAIL when you change your email address so that you can stay up to date with the latest Box 52 information.
| | | |
| --- | --- | --- |
| FACEBOOK PAGE | Visit us on Facebook | |
| CURRENT GENERAL ORDERS | Download and read the latest General Orders | UPDATED 10/17/17 |
| PAST GENERAL ORDERS | Download and review past General Orders | |
| CURRENT LINE BOX NEWS LETTER | Read up on the latest Line Box New Letter | 10/17/17 |
| PAST LINE BOX NEWS LETTERS | Review past news letters | |
| NEWS | Box 52 news and other tid bits | UPDATED 6/21/17 |
| SPECIAL FEATURES | Special Features including photos from our fantastic bus trips and the Toronto Firebuffs Newsletters | UPDATED 8/21/17 |
| BOSTON FIRE OF 1872 | Box 52, where the organization got its start | |
| METROFIRE MULTIPLE ALARMS | Multiple Alarm Listings from the METROFIRE District | UPDATED 3/7/17 |
| SENIORITY LIST | List of Members in order of seniority | UPDATED 6/17/17 |
| IN MEMORIAM | List of members that are no longer with us, but will always be remembered | UPDATED 8/24/16 |
| CONTACT INFORMATION | Contact the officers of Box 52 | |
| LINKS | Links to our favorite sites | |

A Proud Member of the International Fire Buffs Association