2013 BOX 52 OPEN HOUSE AT FLORIAN HALL
9/22/13

Boston Fire Local 718's Florian Hall, where the open house was held.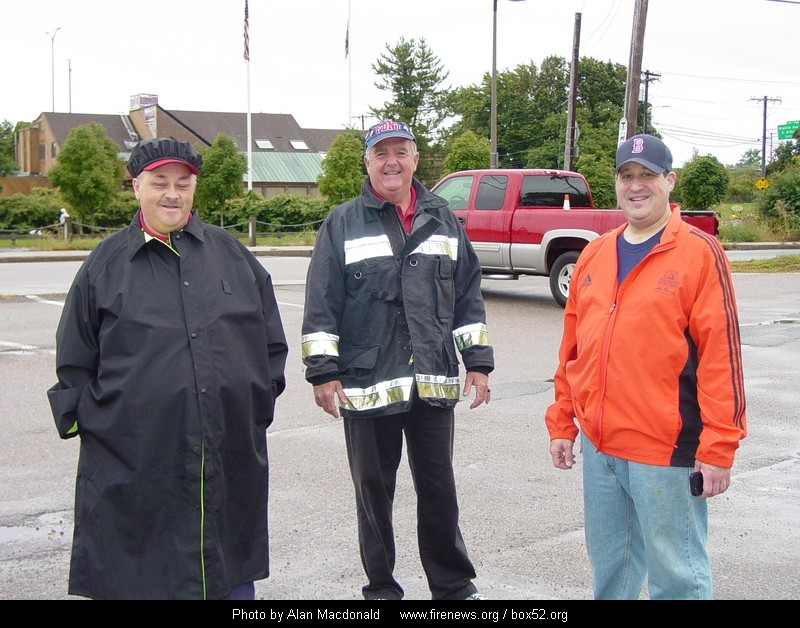 Members of the Box 52 Association came out despite the wet weather early on. Fortunately, the weather quickly changed with rain giving way to lighter skies and eventually sunlight.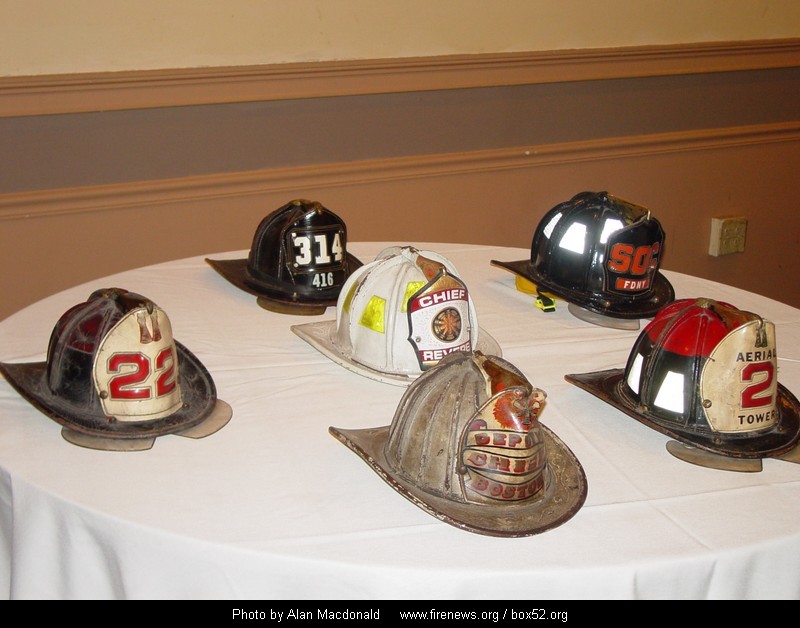 Helmets on display inside the hall.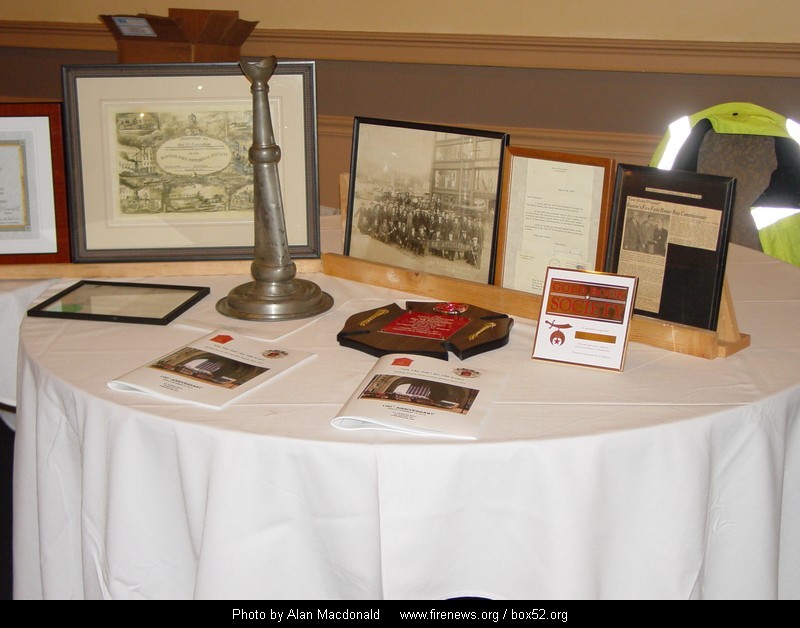 Other items on display.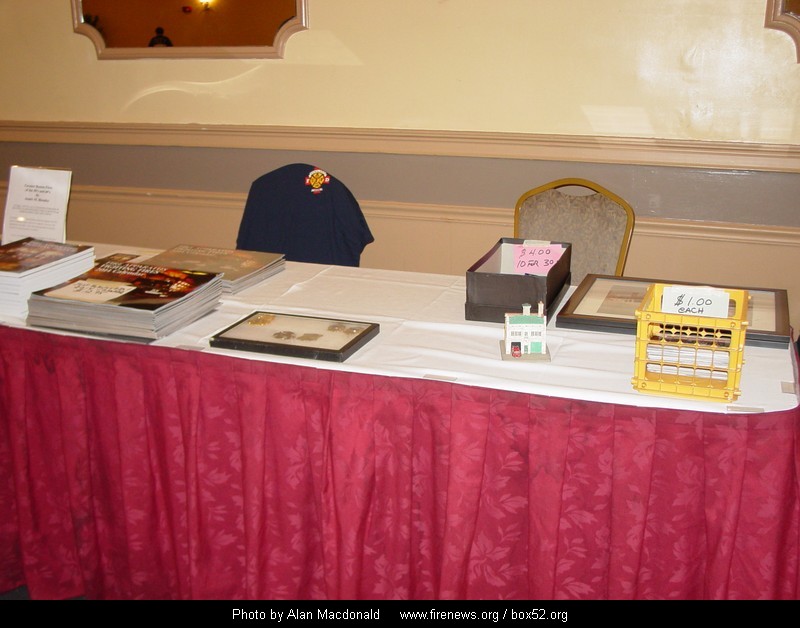 The open house also allowed visitors to pick up some photos and other items that they might have needed for their collections.

Boston Engine 22's 2011 KME 1250/750.

Another shot of Engine 22.

Boston Engine 51's refubished 2001 E-One Cyclone II 1000/750 that had previously been assigned to Engine 52.

Another shot of Engine 51.

Engine 52's 2012 KME Severe Service 1250/750.

Ladder 6's 2010 E-One Cyclone II 100' RMA.

Another shot of Ladder 6.

Ladder 18's 2013 KME 109' RMA.

Boston Rescue 2's 2009 KME Predator heavy rescue.

Another shot of Rescue 2.

Boston H3's 2012 Spartan Metrostar/EVI 42' haz/mat unit.

Another shot of H3.
HOME